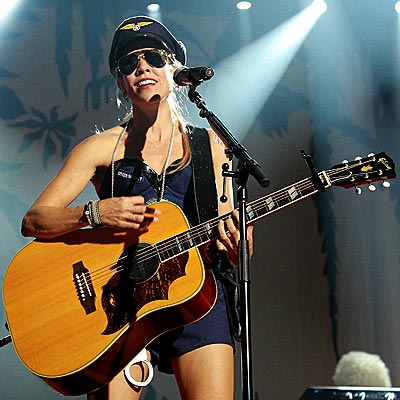 Sheryl Crow is the rockin' entertainment at Bette Midler's annual "
Hulaween" benefit
. This is Bette's 12th year to host the event and says that she's very pleased with the response.
The event was held at the Waldorf Astoria in N.Y. on Wednesday.
The treat was, Bette joined Sheryl Crow on stage for a duet.