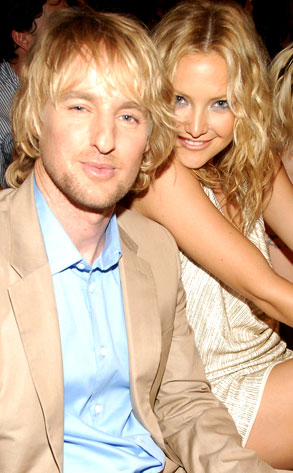 We hear things didn't end well between Kate Hudson and Owen Wilson.
"Yeah, it was pretty hostile," says a source close to Owen. "Lots of shouting. Lots of tears."
Sources close to the couple confirm to E! News that the duo are no longer on speaking terms, following a blowout over allegations that Owen was flirting with other women while on location for the film Marley & Me in Miami.
"Look, they haven't been getting along really for most of the time they've been back together," said the friend of Owen, referring to when the couple reunited in February. "Owen can be a moody guy, very up and very down. And Kate is so upbeat, it was hard for her to take."
After all the bitter bickering, the couple basically stopped speaking for awhile.

Get the rest of the story after the jump...
"Kate thought they needed the time to cool down," said our insider.
But when Kate, away filming Bride Wars in Boston, heard about flirting rumors, including a Miami Herald report about Owen getting a little too cozy with a woman at a local lounge, she didn't take the news so well.
"Yeah, she was done after that," said a source. "Maybe he thought they were on a break, which meant he was kind of free. But she disagreed. Obviously."
Here go again, somebody keep a close watch on this guy, as I remember he didnt deal with the last breakup all that well.

Source: EOnline, Picture: Kevin Mazur/WireImage.com